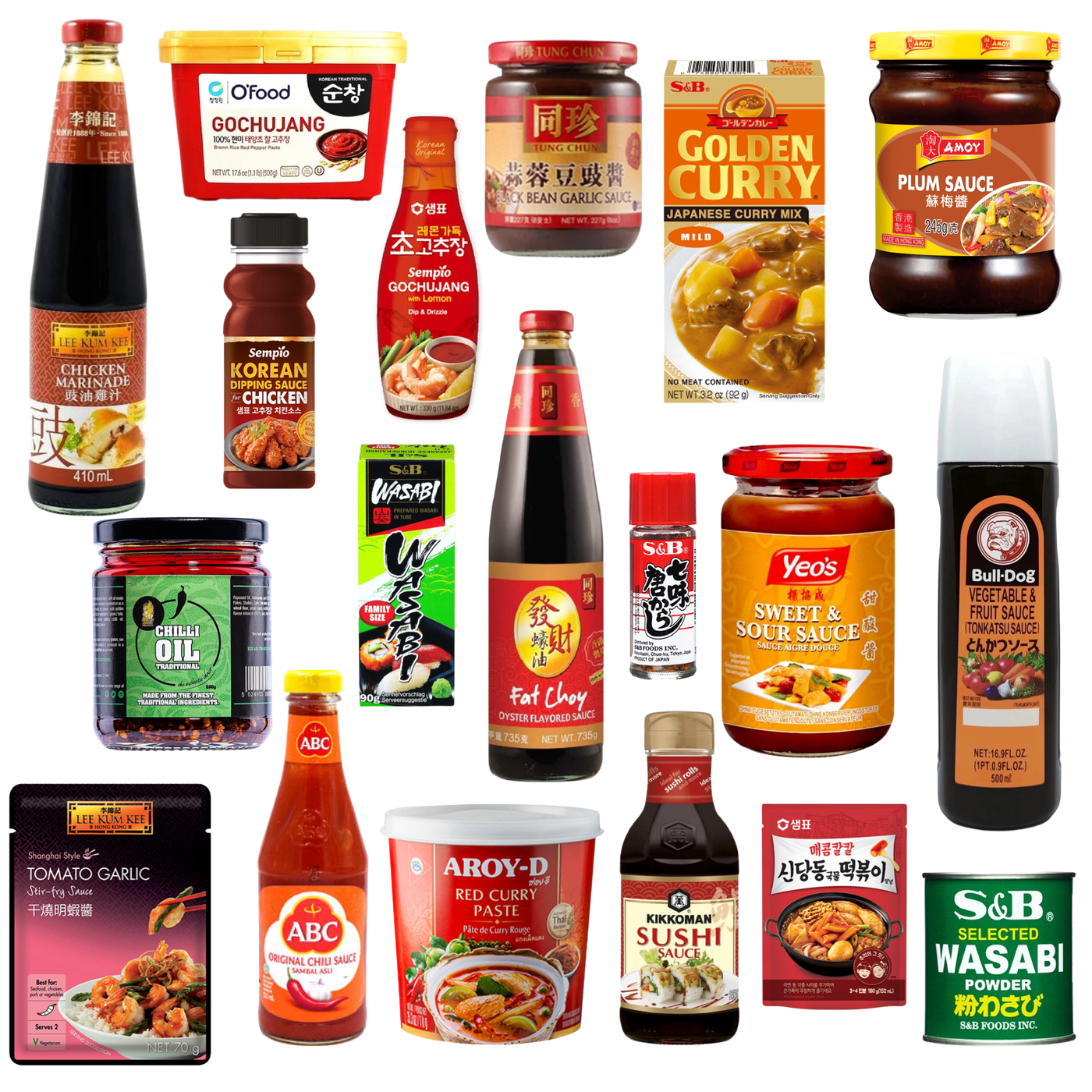 710 products
Your Trusted Asian Supermarket for Authentic Flavours
Looking to elevate your Asian culinary creations?
Look no further than Matthew's Foods Online, your ultimate destination for a diverse and authentic sauce & seasoning collection. As your trusted Asian supermarket, we offer an extensive range of premium-quality products that are essential for recreating the rich and diverse flavours of Asian cuisine.
Sauces and Seasonings are the foundation of Asian cooking. From basic staples like soy sauce, oyster sauce to ready-to-cook sauces and condiments like chili oil and cooking wine, our collection has everything you need to bring the authentic taste of Asia to your home kitchen. With our wide selection, you can explore the unique flavors of Chinese, Japanese, Korean, Thai, Malaysian, and Indian cuisine, and embark on a culinary adventure that will tantalize your taste buds.
Our Sauce & Seasoning collection is a treasure trove for food enthusiasts and home cooks alike. Whether you are a seasoned chef looking to add the finishing touches to your signature Asian dishes, or a beginner eager to experiment with new flavors, our diverse range of products has something for everyone.
As your one-stop Asian supermarket for authentic flavors, Matthew's Foods Online is committed to providing you with the highest quality products that meet your culinary needs. We source our sauces and seasonings from trusted suppliers to ensure that you are getting the most authentic and delicious flavours for your Asian-inspired dishes.