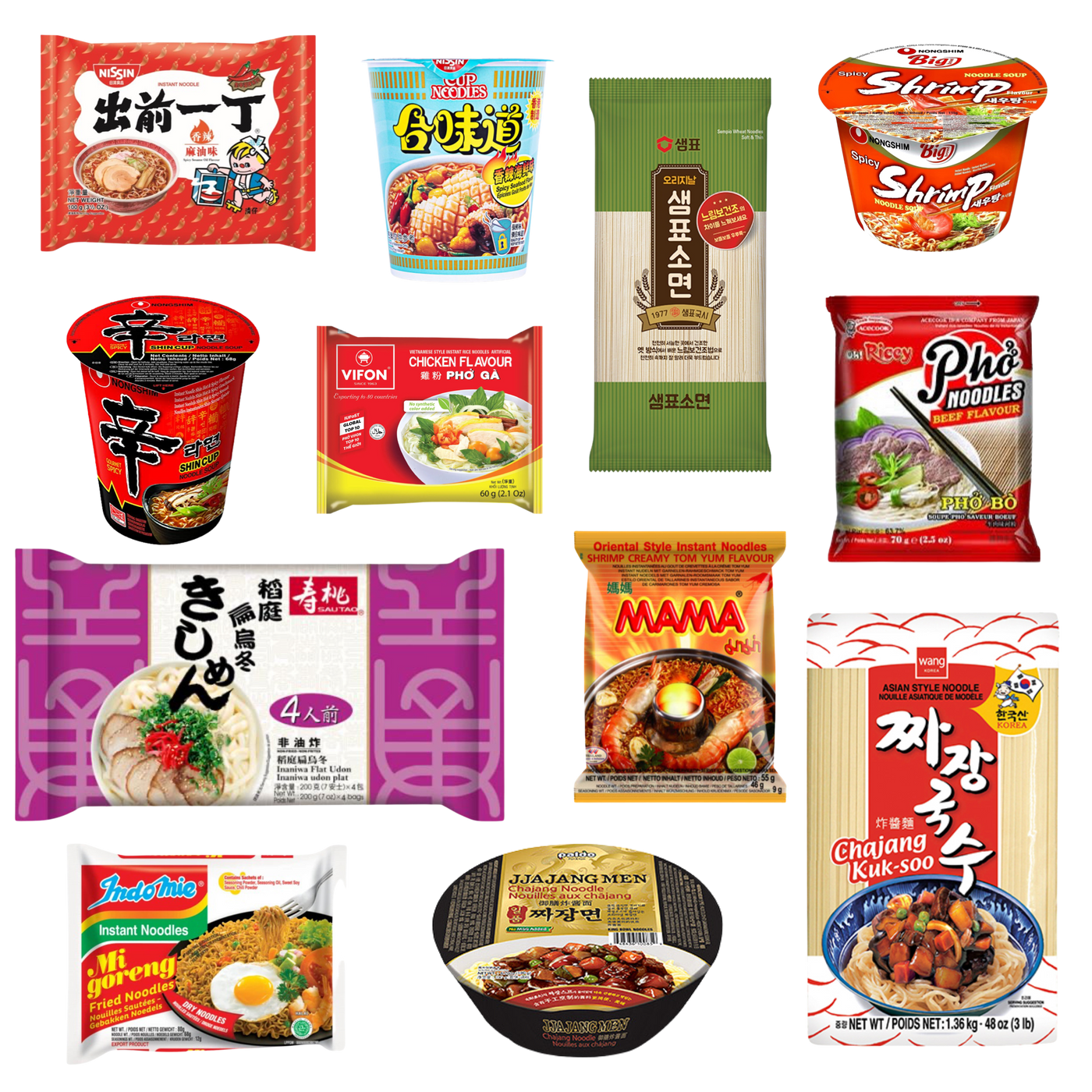 511 products
Your Trusted Asian Supermarket for Authentic Flavours
Welcome to Matthew's Foods Online's Noodle Collection, your one-stop-shop for all your noodle needs. As your trusted Asian supermarket, we take pride in offering an extensive collection that includes instant noodles, rice noodles, vermicelli, ramen, udon & more! With an array of popular brands from across Asia, you can trust us to provide you with authentic and high-quality Asian noodles that will satisfy your taste buds.
From Korea, you can find popular brands like Nongshim, Samyang, and Paldo, known for their spicy and flavorful instant noodles that are loved by noodle enthusiasts all over the world. If you're a fan of Japanese noodles, we have you covered with brands like Demae Iccho, Itsuki, and Miyakoichi, known for their authentic flavors and delicate textures. For those who prefer Chinese noodles, we carry Sau Tao, a renowned brand known for its wide range of delicious and authentic Chinese noodles. And if you're looking for Thai noodles, look no further than Mama brand, known for its wide variety of instant noodles that are a staple in Thai cuisine. Matthew's Foods Online is also proud to offer a wide selection of Vietnamese-style rice noodles and vermicelli, perfect for satisfying the cravings of Pho enthusiasts.
With just a few clicks, you can easily browse through our wide collection of Asian noodles and have them delivered right to your doorstep. Experience the convenience of online shopping and satisfy your noodle cravings with Matthew's Foods Online, your go-to destination for authentic Asian noodles.

Happy noodle slurping!