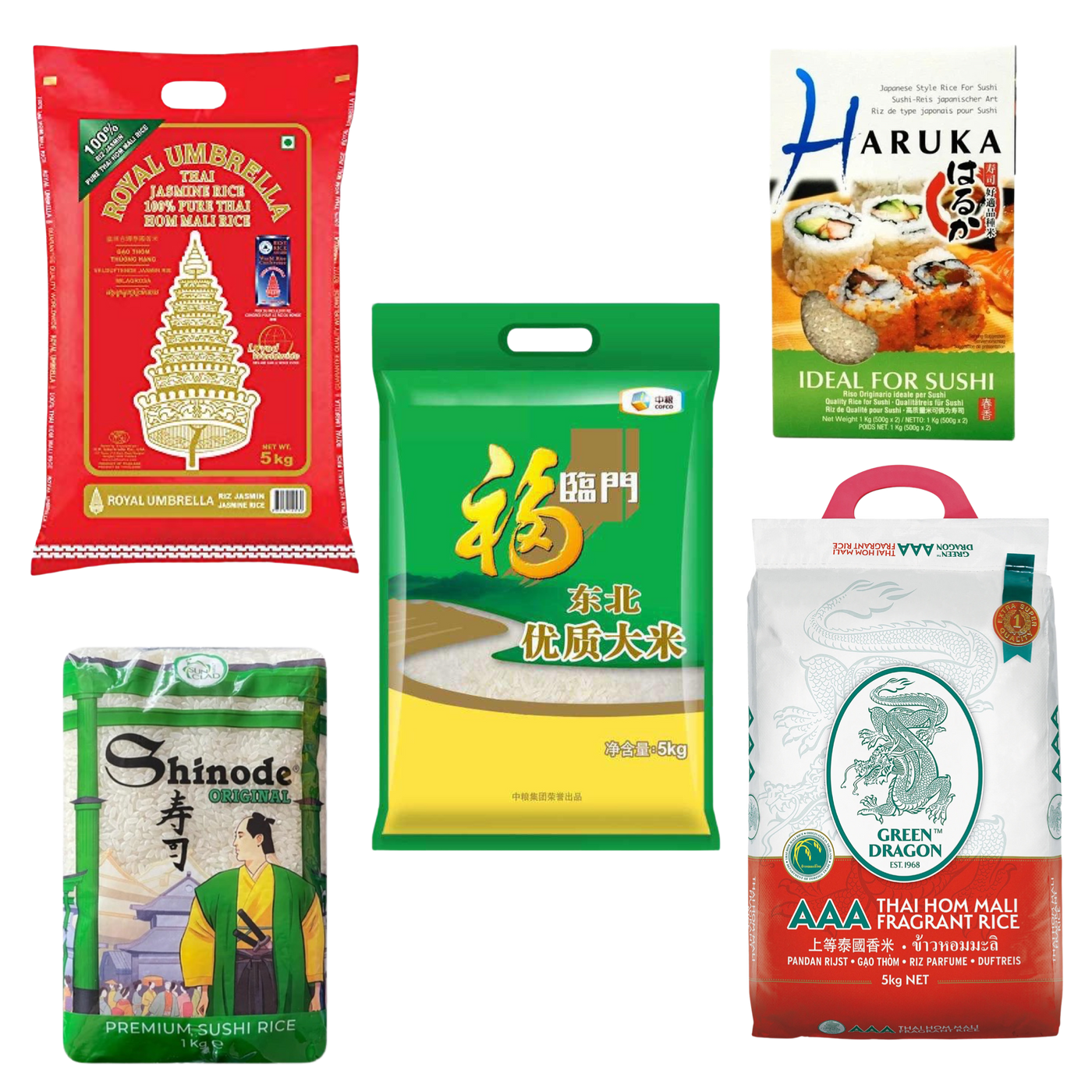 46 products
When it comes to Asian cuisine, rice is an integral part of most meals. It's a staple that provides the perfect base for a variety of dishes, from stir-fries to sushi rolls. If you're looking to elevate your rice game, then Matthew's Foods Online has got you covered.
Our rice collection features a broad range of rice options, from aromatic Thai Jasmine Rice to short-grained Sushi Rice, and healthier alternatives like Brown Rice or Mixed Grain Rice, which are rich in fiber, vitamins, and minerals as well as sticky Glutinous Rice, which is perfect for creating delectable desserts and sweet dishes.
At Matthew's Foods Online, we take pride in our diverse range of rice varieties that cater to different tastes and preferences. So if you're searching for authentic Asian ingredients and wondering "where can I find an Asian supermarket near me," look no further than our online store.
Why not try something new today and elevate your rice game with Matthew's Foods Online?